No matter how many times I go to Rome I still love to go to all of the main sites.  Rome is busy with tourists in mid-May but I still enjoyed each of these places.  There are lots of good memories in each.
The Pantheon.  Always great for people watching.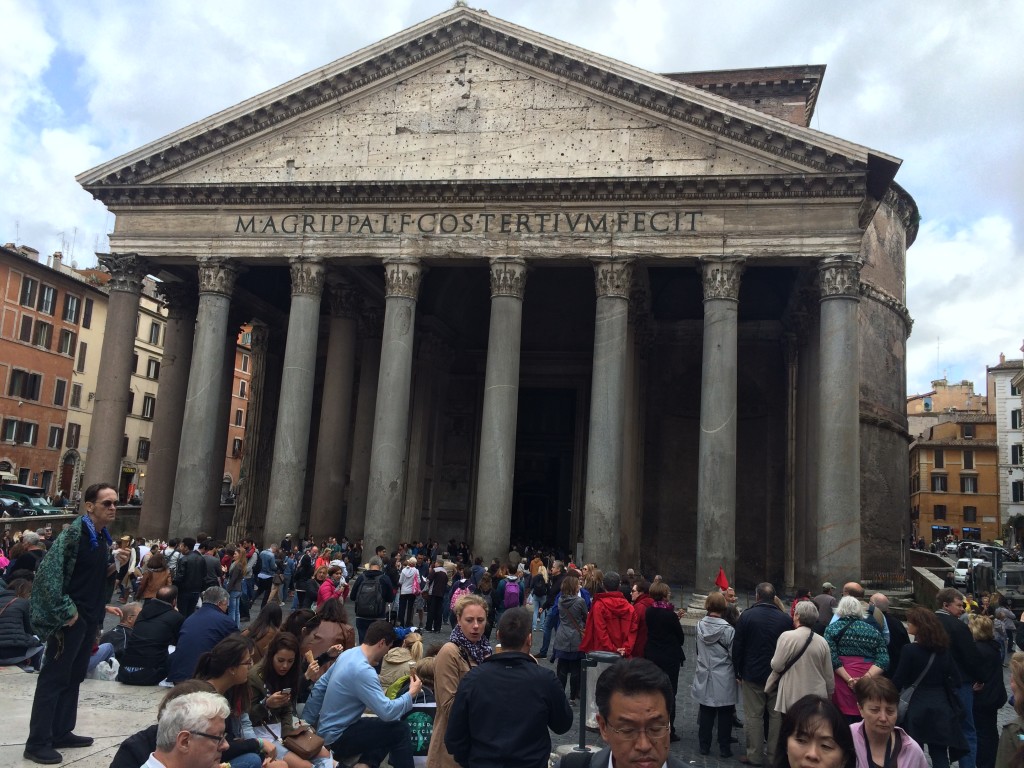 The inside always is so large and the dome is amazing.  The light from the oculus causes the inside to change all during the day.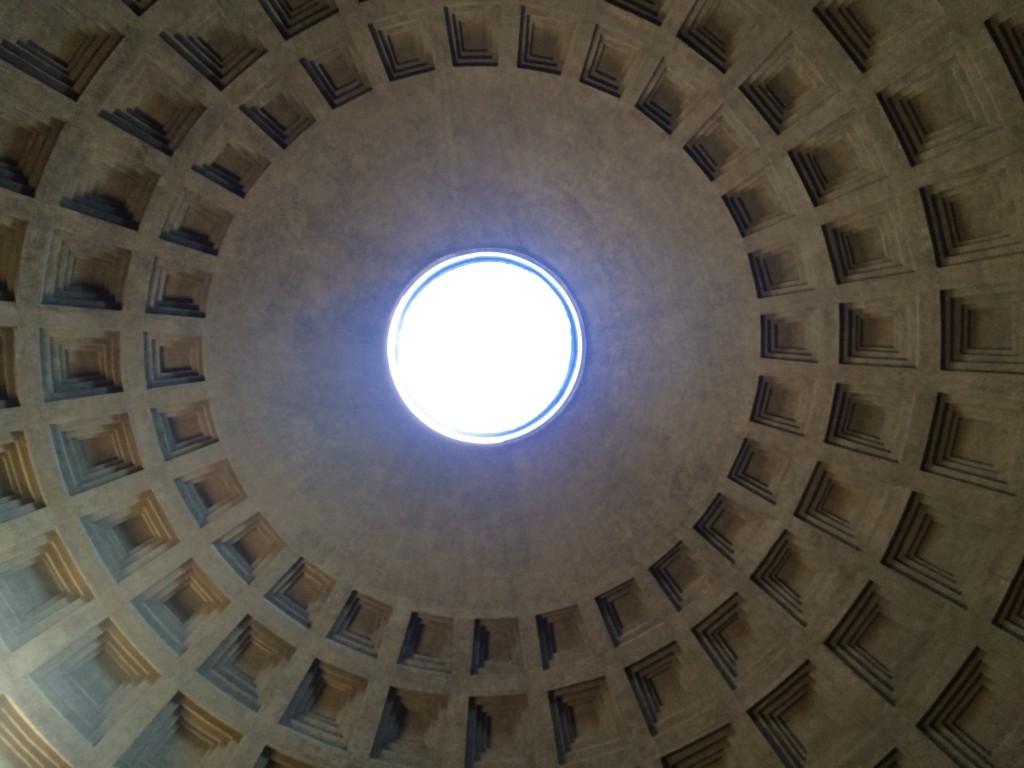 Campo Fiori used to be a big farmers market every day now it is more for tourists but it is still a fun place to spend a morning.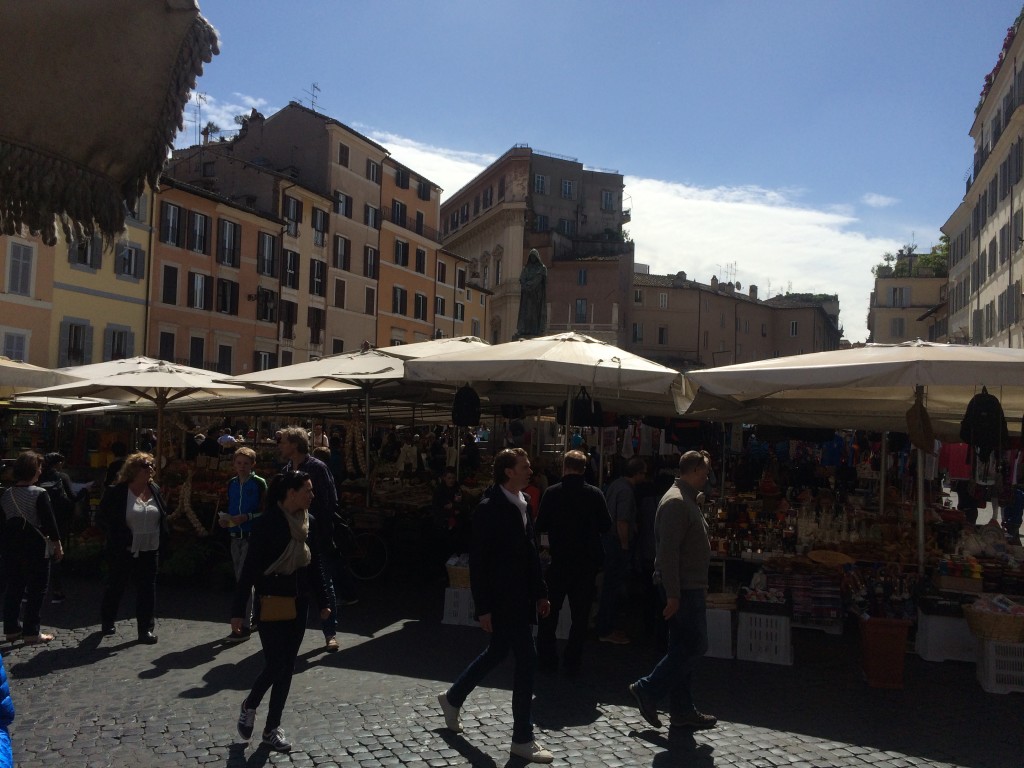 One of my favorite monuments has always been the Castel St. Angelo and the bridge lined with angels designed by Bernini.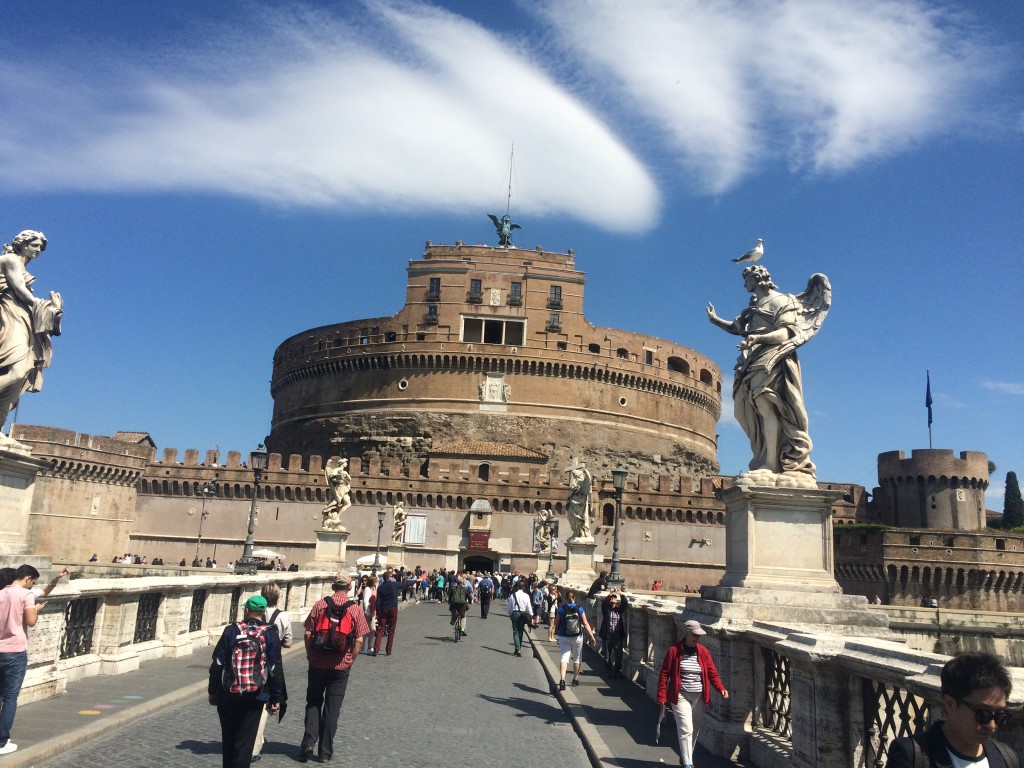 Of course St. Peters Square is amazing.  I didn't take the time to go inside this time.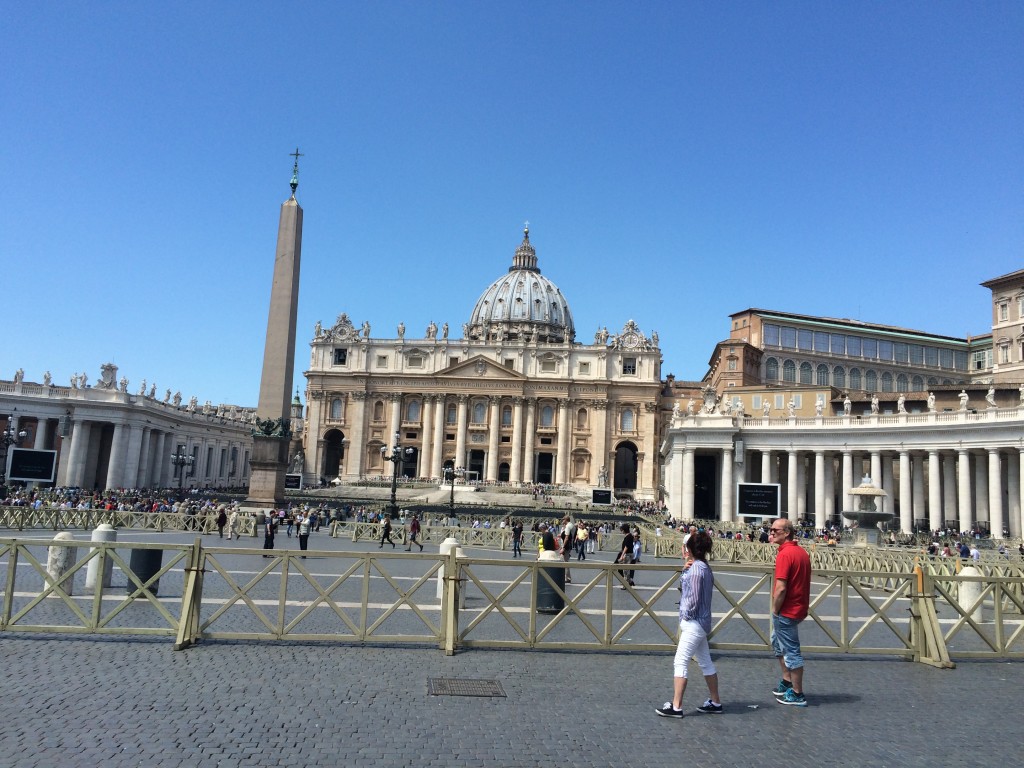 What seems like the most crowded place in all of Rome is the Trevi Fountain.  I learned from Sadie to get a gelato and find a seat to watch the craziness.  A return late at night allows for a more normal viewing of the fountain.

My favorite scene is the night time view over the Forum from the Capitaline Hill.  Matthew and I stayed very near here on my first trip to Rome many years ago.  I always come back for a quiet nighttime view.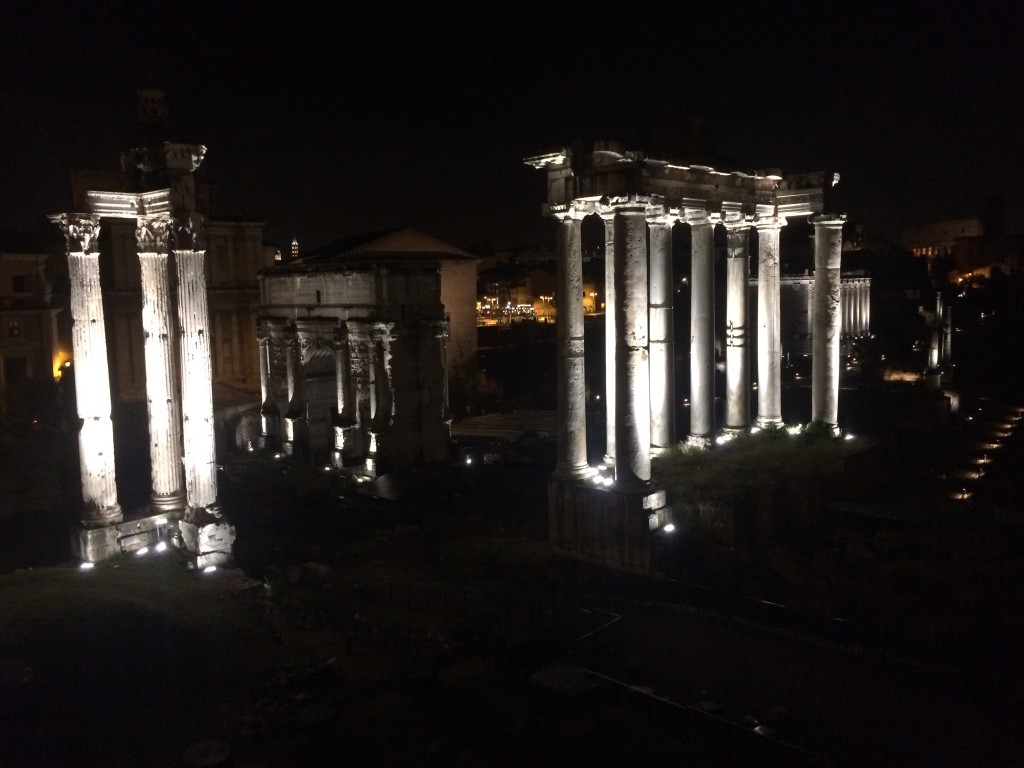 And nighttime at the Colosseum is a great time to see this beautiful ruin without the mobs.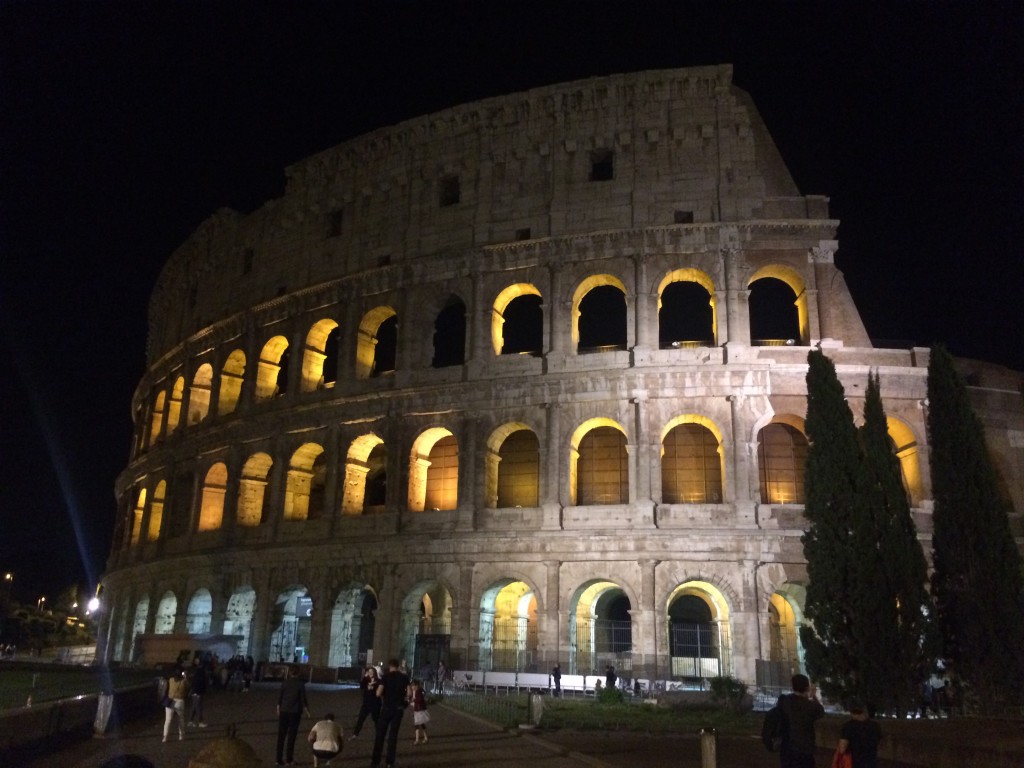 Of course the daytime views are spectacular.  It looks like I'm alone but far from it.
The beautiful gardens for the Vestal Virgins in the forum.  Of course they had to commit to 30 years of celibacy and the punishment for a slip up was a gruesome death.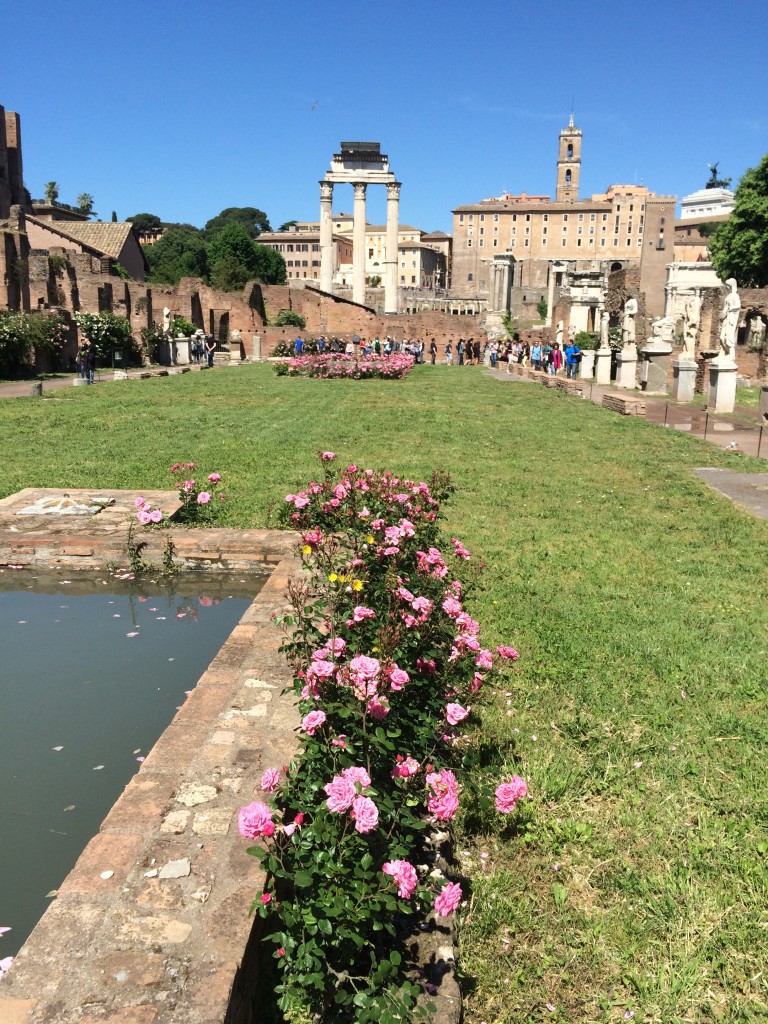 The forum looking down from the Palentine Hill.
There was a new area of the forum open this time.  It was a 4th century church that had been partially restored.  It was located inside of the Palentine Hill.  Very interesting to get to walk around inside the hill.